socialmediainfluence.com
DID YOU KNOW: 52% of Facebook users said they no longer follow certain brands because those particular brand's posts had become too boring and repetitive. -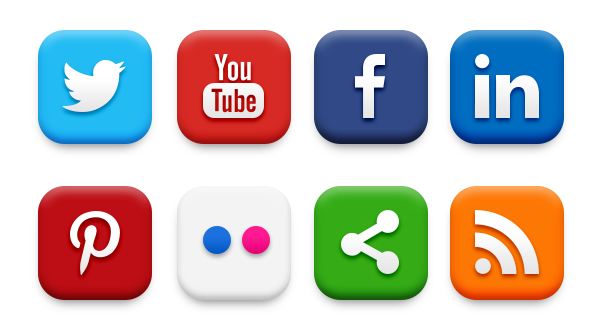 Considering that research from iModerate Technologies has shown between 51% - 67% of Facebook and Twitter fans will buy brands they follow, you may be asking yourself this question:
Is my business getting all that it can out of Social Media?
BRAND will optimize your social media content, helping launch your business to the next level.
Let our accomplished writers and design team create an interesting, effective, and relevant page that not only attracts new fans, but keeps them.
Some of the statistics and benefits of  Social Media are listed below
• Monitor your brand – By being part of the conversation online, you can have your finger on the pulse of the public and their thoughts about your business.
• Generate more website traffic by integrating Social Media into your website. 
• Instantly share news and information about your business with the world.
• Recent statistics from Facebook show over 400 million active users, with over 20 million users per day choosing to become fans of companies and products.
• Between 60% and 79% of Facebook and Twitter users will recommend brands they follow. -Chadwick Martin Bailey/iModerate Research Technologies
• 83% of people who have complained about a company on Twitter either liked or loved the response they received back from that same company. –thesocialskinny.com
• Twitter has over 500 Million users with over 34% of those users tweeting at least once per day. –thesocialskinny.com
• Sales via social commerce are expected to reach $30 billion within five years. –thesocialskinny.com
• LinkedIn has over 135 Million users and over 50% of those users have a bachelor's degree or higher. –thesocialskinny.com
• Google+ adds over 625,000 new users per day. -jeffbullas.com
• 80% of smartphone users visit social networks with over 55% visiting social networks at least once per day.-Google